Yuri Molchan
King crypto has gone below the $20,000 level, losing its price milestone achieved five years ago
Bitcoin has finally lost the crucial level of $20,000 where it had been holding for a while with the community hoping for a price reverse.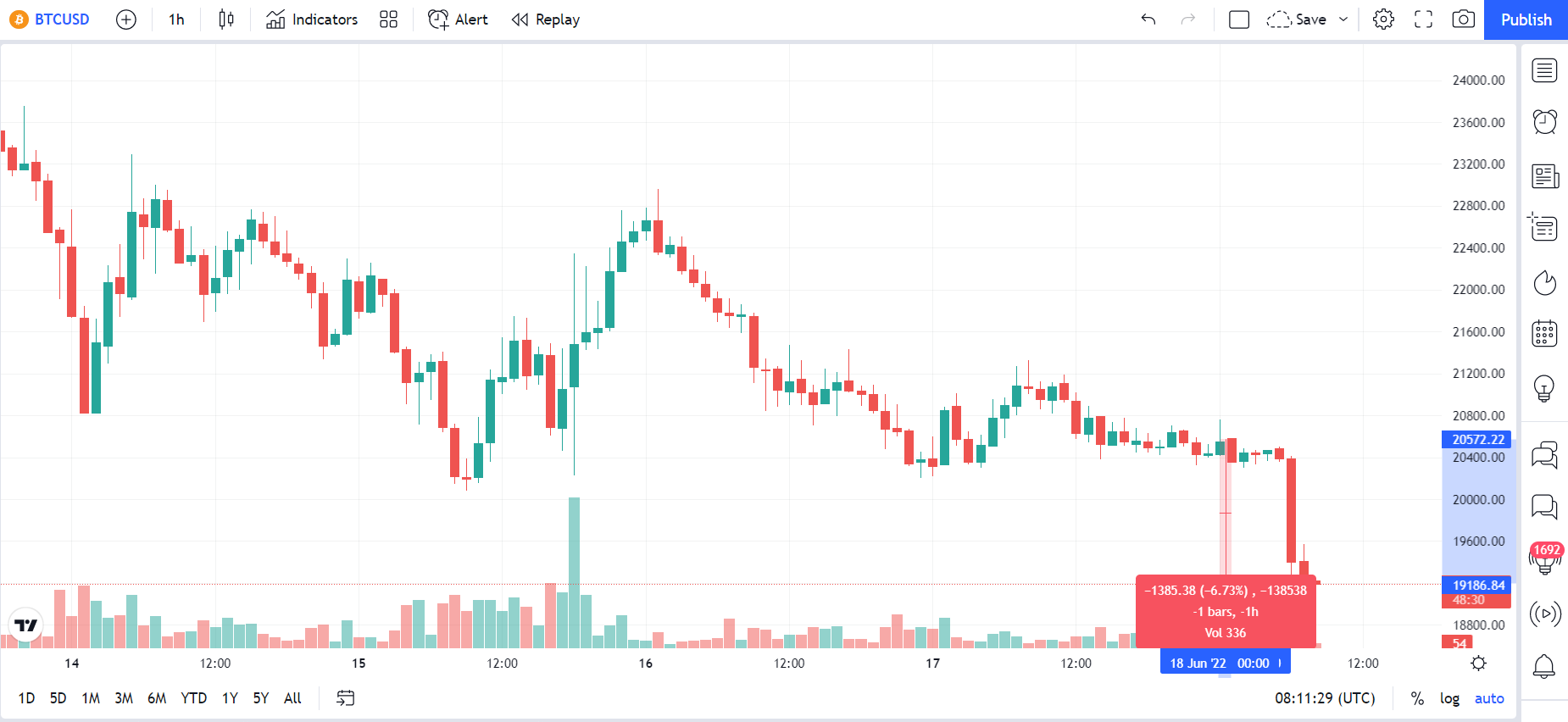 Bitcoin trading below $20,000
At the moment, the world's flagship crypto is changing hands at $19,227 on the leading European Bitstamp platform, printing a long red hourly candle which pushed the price 6.58 percent down.
Prior to that, three days ago, the US Fed Reserve conducted another historic interest rate hike in an attempt to tame the growing inflation in the country, when the consumer price index went up 8.6 percent.
That was the biggest rate hike in almost 30 years – since 1994. The rate was increased by 75 basis points. The news back on the day it was announced made Bitcoin rise about 4 percent but then it slightly dropped.
The previous major rate hike was made by the Fed during the first days of May, when it was increased by a half percentage point. That was the biggest hike in 22 years – the reaction of Bitcoin was similar to the current one: first it held steady and then started…