Market intelligence firm Glassnode says one particular niche within the decentralized finance (DeFi) sector remains robust despite crypto market woes.
In a new analysis, Glassnode says capital has been pouring into stablecoins while many Ethereum (ETH) holders are currently underwater.
"The aggregate capitalization of the top four stablecoins (USDT, USDC, BUSD and DAI) have also now overtaken the Ethereum market cap by $3.0 billion.
The aggregate top four stablecoin cap had previously topped out at 50% of Ethereum's market cap on multiple occasions throughout 2020-22, however has seen a dramatic break higher in May and June this year.
This is the first time such an event has happened."
The report also notes how the new development of such stablecoin interest on ETH represents:
"The dramatic rise of USD stablecoins as the unit of account and quote asset.
How strong the demand for dollar-denominated liquidity has been in recent years. We note that stablecoins now account for three of the top six digital assets by market cap.
The sheer magnitude of depreciation of the Ethereum ecosystem valuation over the course of 2022."
Glassnode mentions that while not every stablecoin runs on Ethereum, the data shows that market participants are taking a risk-off approach.
"This event highlights why the present deleveraging is taking place, as the disparity between the value of crypto collateral and the unit of account for margin debt (USD stablecoins) widens."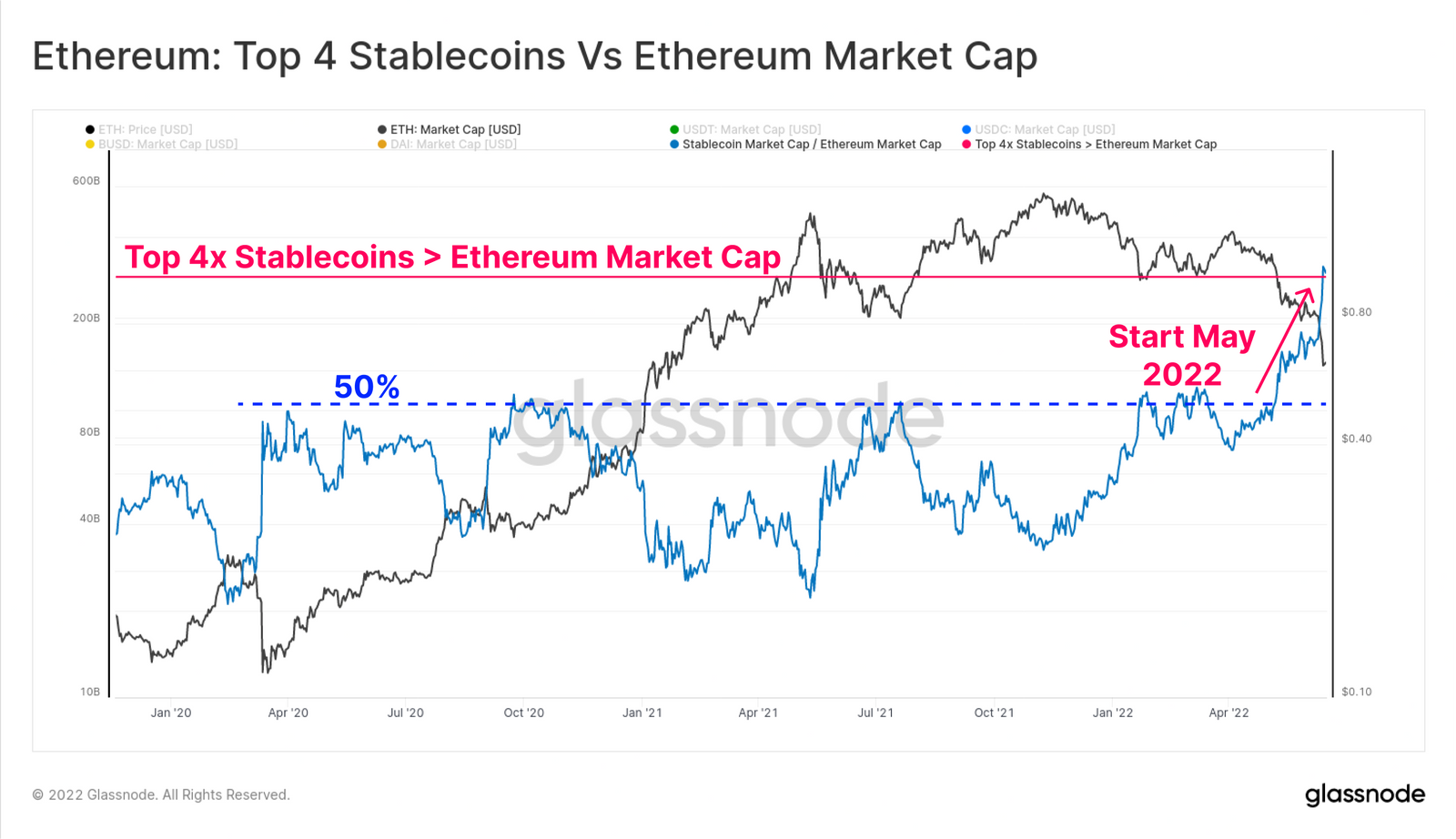 The firm assesses how Ethereum's recent drop in price indicates that a sizable percentage of token holders are sitting on significant unrealized losses not seen in nearly four years.
"With the ETH spot price now trading at $1,212, the aggregate market is now well below the realized price of $1,730. This means the market is holding an average unrealized loss of -30.0%.
The Long-Term Holder Net Unrealized Profit/Loss (LTH-NUPL) metric shows the current profitability of this cohort has declined past break-even, to now hold unrealized losses equal to 23% of the market cap.
This means that even the strongest, and longest duration ETH investors are now underwater on their positions, on average. The last instance of this was September 2018, which preceded an even deeper capitulation as prices fell 64% from $230 to $84."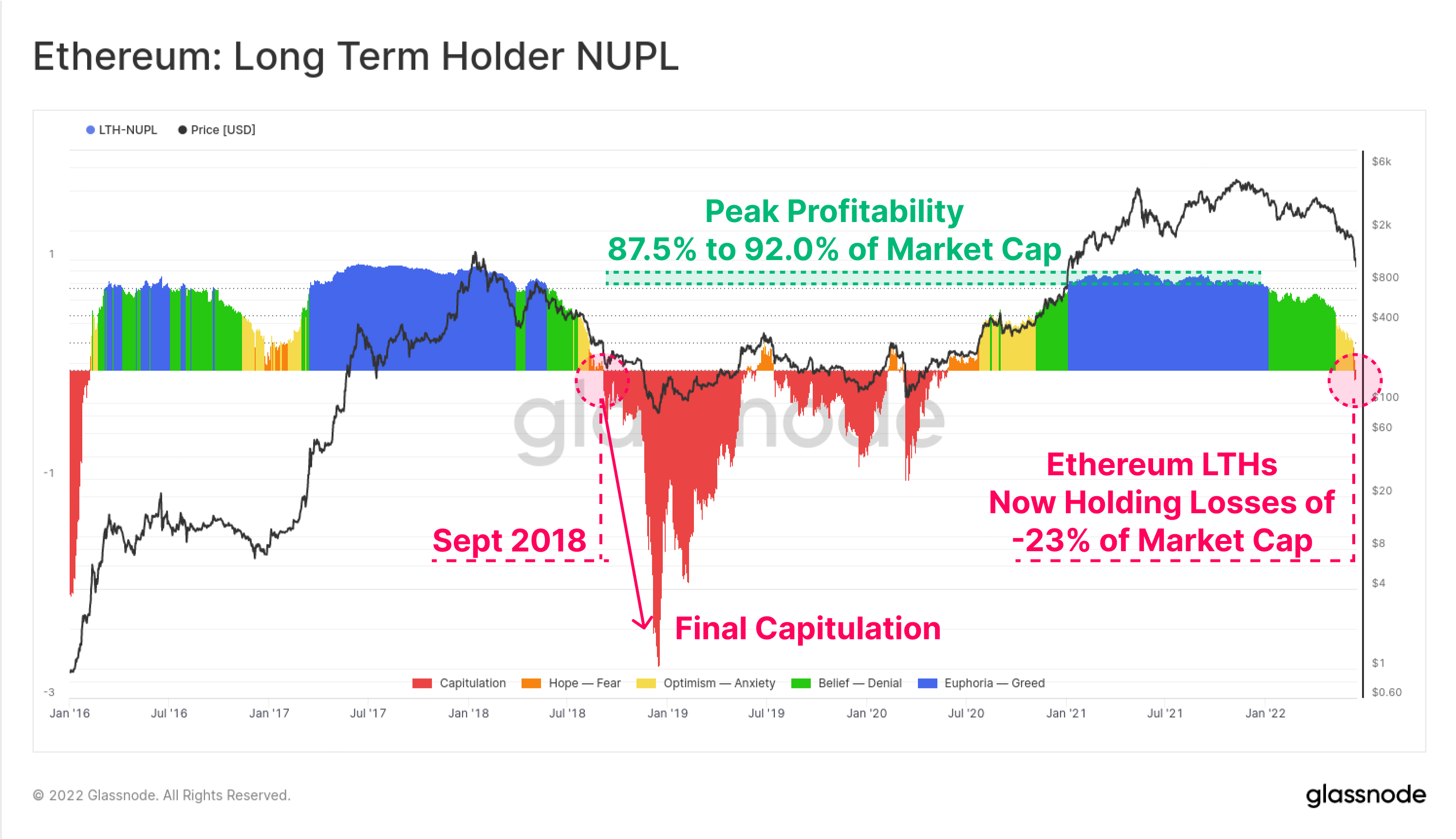 Glassnode concludes its analysis by referencing historical cryptocurrency cycles, where early innovation brings…